Venue - The City of Osijek
Osijek is the fourth-largest city in Croatia and the largest city and the economic and cultural centre of the eastern Croatian region of Slavonia, as well as the administrative centre of Osijek-Baranja County. Osijek is located on the right bank of the Drava River, 25 km (16 mi) upstream of its confluence with the Danube river.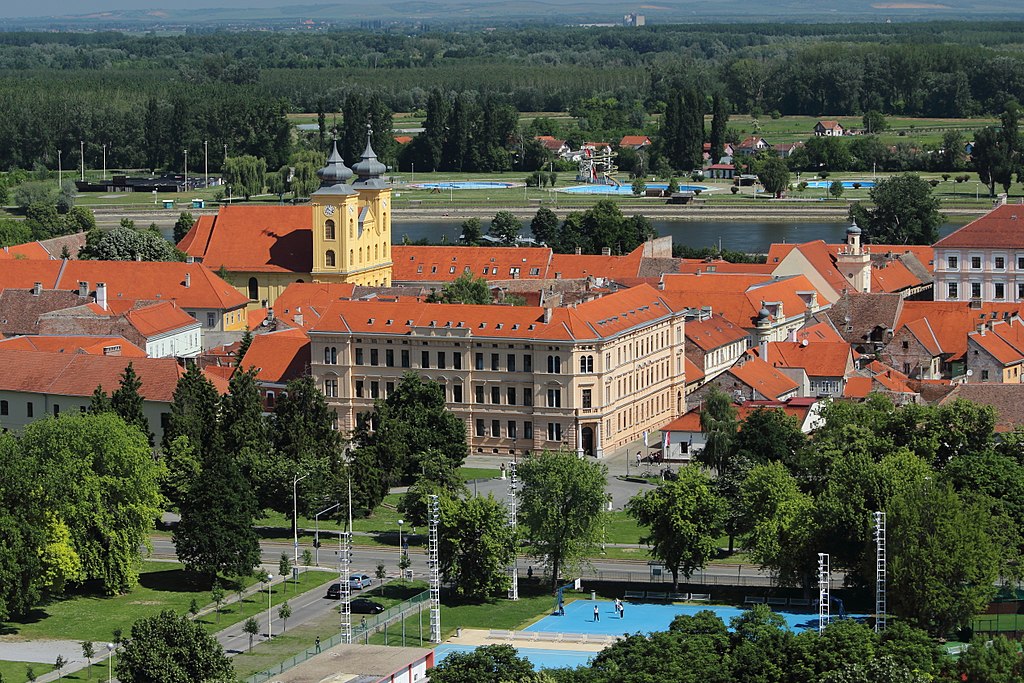 Source: Yumahackers - Own work, CC BY-SA 4.0 https://commons.wikimedia.org/w/index.php?curid=62911873


Various cultures have left their mark in this city, since Osijek is also strategically well-positioned, with neighbouring countries like Hungary and Serbia within driving distance. Nearby, there is a must-see Nature Park Kopački rit, also called the European Amazon, which was declared a part of the Mura-Drava-Danube Biosphere Reserve under UNESCO. The city is increasingly attracting young populations thanks to its prestigious university and a growing software development industry. Osijek is also known as a gastronomical capital of Croatia, offering diverse specialties such as fresh fish, game, organic veggies, and delicious artisanal pastry, made in traditional ways. The city has a growing craft beer scene, and is surrounded by a traditionally well-known wine making region. The city is considered as a local capital of bicycling and every June it hosts the Pannonian Challenge, an extreme sport and music festival.
To get an idea of the picturesque nature of the city and the river Drava, you are invited to take this virtual tour:
https://www.youtube.com/watch?v=3KY_ocokDqE
Venue:
Faculty of Humanities and Social Sciences, University of Osijek
Lorenza Jaegera 9
HR-31000 Osijek, Croatia